***If you are interested in Continuing Education classes [CE, CEU, PDA] for Acupuncturists or Massage Therapists please click here.***
Martial Arts Classes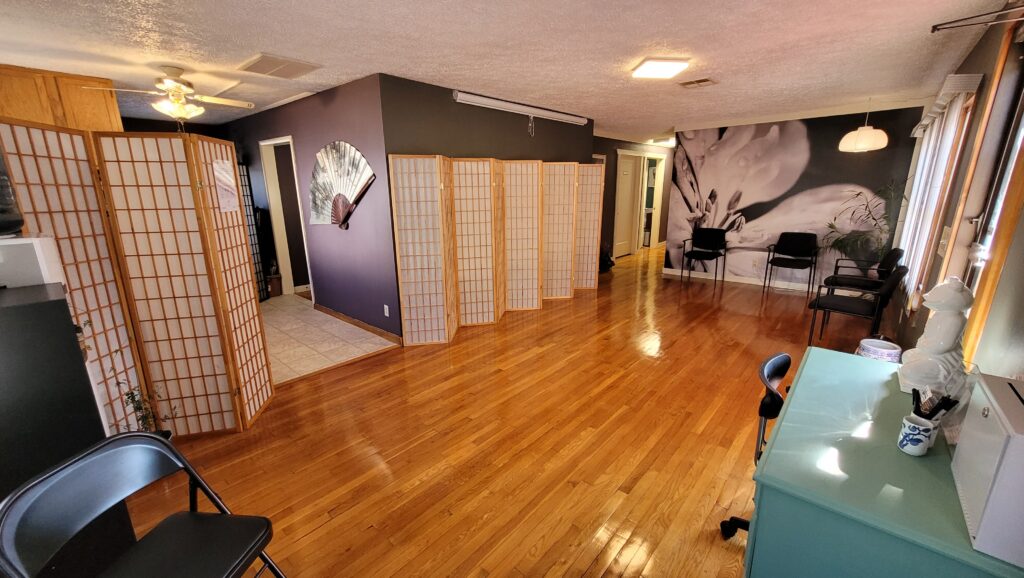 Tai Chi Chuan [Ages 18+] • Thursdays 6 pm – 7:30 pm • Instructor: Nate Novgrod • Cost: $40/month
While Tai Chi is often taught and used for the health benefits alone, it is in fact a martial art. This class explores Tai Chi and its principles as they pertain to its roots in the fighting arts. Still great for your health this class will also work fighting applications to the movements of the Tai Chi form as well as push hands drills. We will work on the 64 Form of Guan Ping Yang Family Tai Chi Chuan as well as the Yang Family Sword Form and the Emperor's Longfist 36 Forms.
Long Fist Kung Fu [Ages 18+] • Tuesdays 6:00 pm – 7:30 pm • Instructor: Nate Novgrod • Cost: $40/month
Long Fist is a generic term for Northern Chinese Martial arts. This class is a combination of Northern Shao Lin Chuan as well as a system called Emperor's Long Fist. Emperor's Long Fist is an ancient art started in 960 AD by Emperor Chao Kuan Yin. Chao was a military general who had trained at the famous Shao Lin temple before becoming the emperor. When he was emperor he gathered all the great minds of Chinese martial arts and learned all that he could from them. This system is the result of his life long study of the martial way of life.
Dance Classes
LimberUp Stretch Class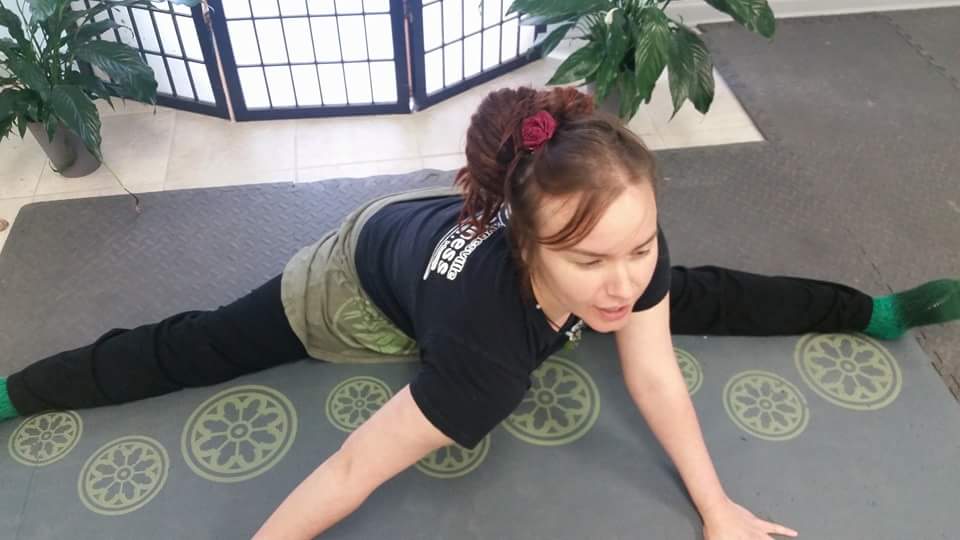 [Ages 10+] • Fridays 6:30pm -7:30pm • Instructor: Logan Novgrod • Cost: $10/class, or $35/ 4 Classes, or $60/ 8 Classes
LimberUp Class is all about stretching, lengthening, and promoting flexibility and range of motion as we utilize dance stretches and yoga postures. This class is for anyone and everyone looking to promote wellness in their bodies, improve posture, release stress from the work week, and prevent future injuries. Logan utilizes her knowledge of the muscular system from 18+ years of experience in her massage therapy practice, to help people stretch specific muscle groups and increase their awareness of these muscles. This class is for all levels of flexibility. Come with a willingness to relax, release, and Limber Up!
Body Lyrics Belly Dance
Class [Ages 10+] • Saturdays 3pm – 4:30pm • Instructor: Logan Novgrod• Cost: $10/class, or $35/ 4 Classes, or $60/ 8 Classes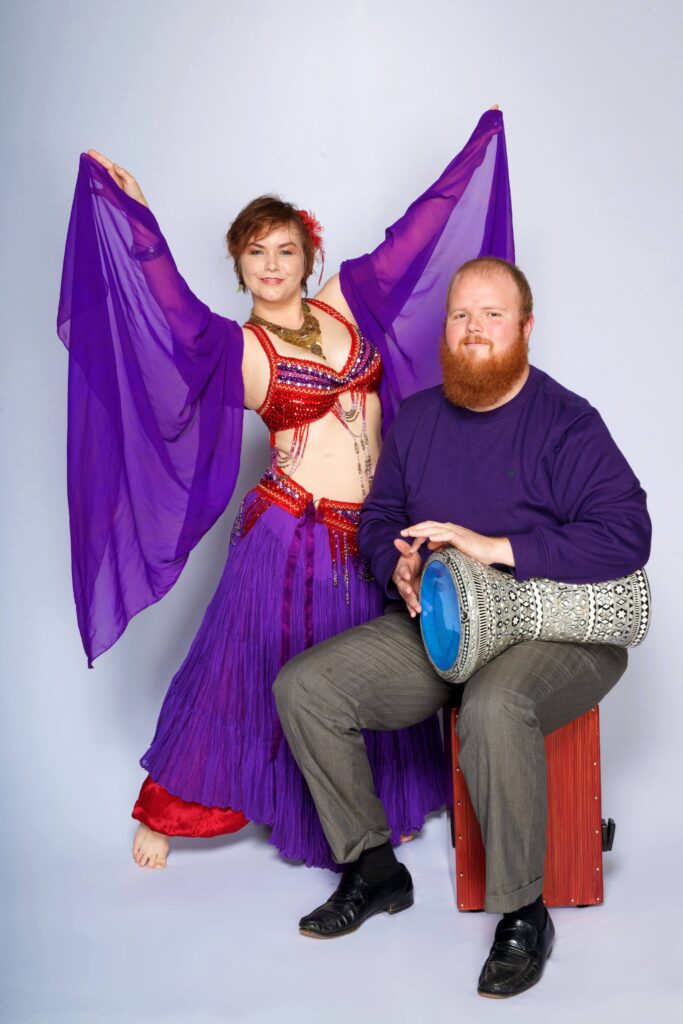 Live Drum & Body Lyrics Belly Dance Class is focused on cultivating a well rounded dancer by blending the training of music, dance, and fitness. Live music and dance belong together – even in the classroom! Charles Furtado teaches our dancers Middle Eastern rhythms on a variety of different hand drums including the doumbek, frame drum, djembe, and cajone. Logan Novgrod teaches the techniques of traditional, folkloric, and fusion belly dance in a fun, non-competitive atmosphere. Our class includes in depth flexibility training, dance warm-up combinations, introduction to playing Middle Eastern rhythms on the drum, dance choreography to the rhythms that are played, as well as activities that teach dance improvisation. We accept new students – no experience is necessary. However, even experienced dancers will enjoy and benefit from the drumming lessons, dance technique drills, and improvisation training. There are opportunities to perform, but this is not a mandatory part of this class. Introduction to dancing with props such as veils, fans, zills, fan veils, cane, and sword will be provided periodically.
Body Lyrics Class w/ Logan
Individual Class $10
---
4 Class Package $35
---
8 Class Package $60
---