Waynesville Wellness offers a wide variety of Chinese medicine treatments for many conditions. Treatments offered include:
Acupuncture / Dry Needling
Electroacupuncture / TENS
Tui Na Massage
Cupping Therapy
IASTM/Gua Sha Therapy
Moxibustion
Chinese herbal medicine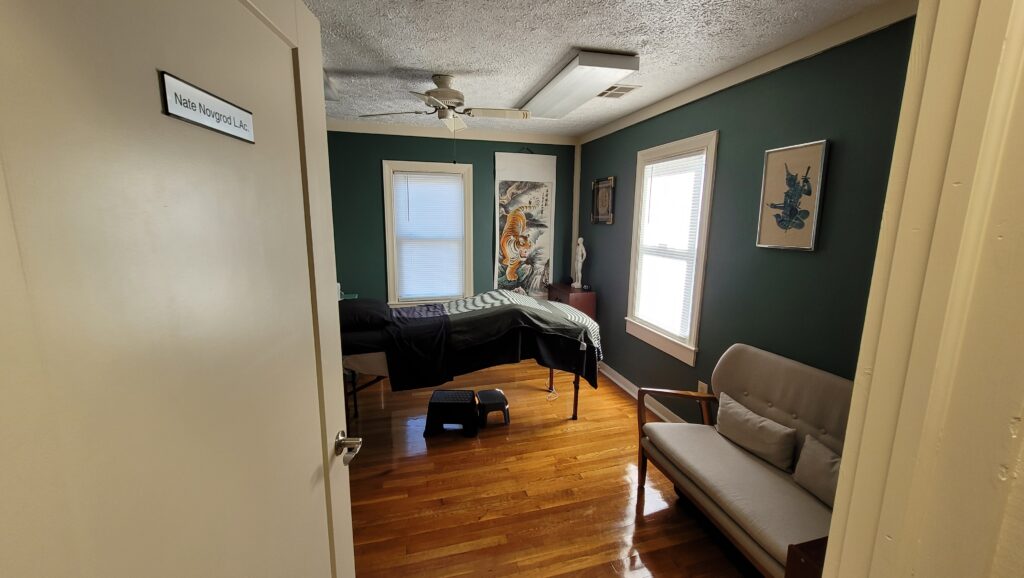 A large number of common conditions can be successfully treated with Chinese medicine / Acupuncture including:
Low Back Pain
Sciatica
Neck Pain
Shoulder Pain / Rotator Cuff Pain
Hip Pain / Arthritis
Peripheral Neuropathy
Irritable Bowel Syndrome / Crohn's
Insomnia
Anxiety / PTSD
Depression
Bell's Palsey
Knee Pain / Arthritis
Tennis Elbow / Tendonitis
Musculoskeletal Pain
Osteoarthritis
Carpal Tunnel Syndrome
Thoracic Outlet Syndrome
Many many more
Fees
Nate does not have a set treatment fee but rather a donation-style sliding scale where there is a suggested range and the patient pays what they feel is realistic / affordable for them. It is entirely up to the patient what they pay and no one is turned away from treatment over money. The suggested ranges are below:
Acupuncture Treatment: $50 – $90*
Acupuncture w/ 30 Mins Tui Na Massage: $90 – $145
Tui Na Massage – 30 Mins: $40 – $55
Tui Na Massage – 60 Mins: $70 – $100
Herbal Consult: $30 – $50
* Acupuncture treatments include the use of other modalities such as moxibustion, cupping, gua sha, and electroacupuncture.
Noah utilizes a similar sliding scale for his acupuncture treatments where you pay what you can afford within the given range.
Acupuncture Treatment: $50 – $90
Acupuncture w/ 30 mins Massage: $90 – $145